Illinois Window Service | Joel De La Cruz | Phone: 847-344-8824 | Email:
Service@IllinoisWindowService.com
What kind of Windows we Service and Repair:

We service and repair several brands of Wood and Vinyl Windows. Most window manufacturers provide a 'limited warranty', sometimes for the life of that window. In many cases, the warranty is void if you are the second owner. At any rate, we recommend referencing the website of your window maker to see what benefits you may receive.

Types of Windows:

Single Hung Windows - A single hung window is the most basic type of window available. The single-hung window consists of includes a stationary top lite and a bottom sash that slides vertically. The tilt sash feature allows for easy cleaning.

Double Hung Windows – These are like Single Hung Windows but both the Top and Bottom Sash can be opened.

Horizontal Slider Windows – These windows include a sash that would open horizontally.

Picture Windows – These are stationary windows that do not open, sometimes referred to as fixed glass.

Casement Windows - These windows are often hung singly or in pairs, are side-mounted on hinges and operated by cranks that swing the sash inward or, more commonly, outward. They open fully for easy cleaning and offer excellent ventilation.

Awning Windows - These are Single level windows that tilt outward and up.

Other Windows – There are several other kinds of windows not listed the ones above, are most common. If you are not sure what kind of window you have that needs service, please contact us.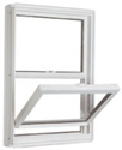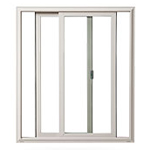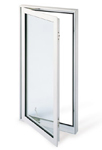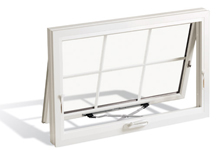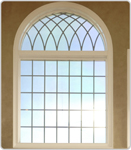 Single Hung Window
Double Hung Window
Horizontal Slider Window
Casement Window
Awning Window
Picture Window
Professional Window and Door Service / Fully Insured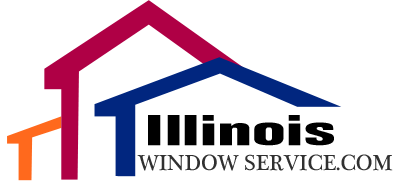 "Se Habla Español"
Illinois Window Service | Joel De La Cruz | Phone: 847-344-8824 | Email:
Service@IllinoisWindowService.com
Commercial, and Residential Window and Door Repair, Installation, and Service

Windows Service and Repair: Alenco Windows, Andersen Windows, Crestline Windows, Eagle Windows, JELD-WEN Windows, Lincoln Windows, Marvin Windows, Republic Windows, Silverline Windows